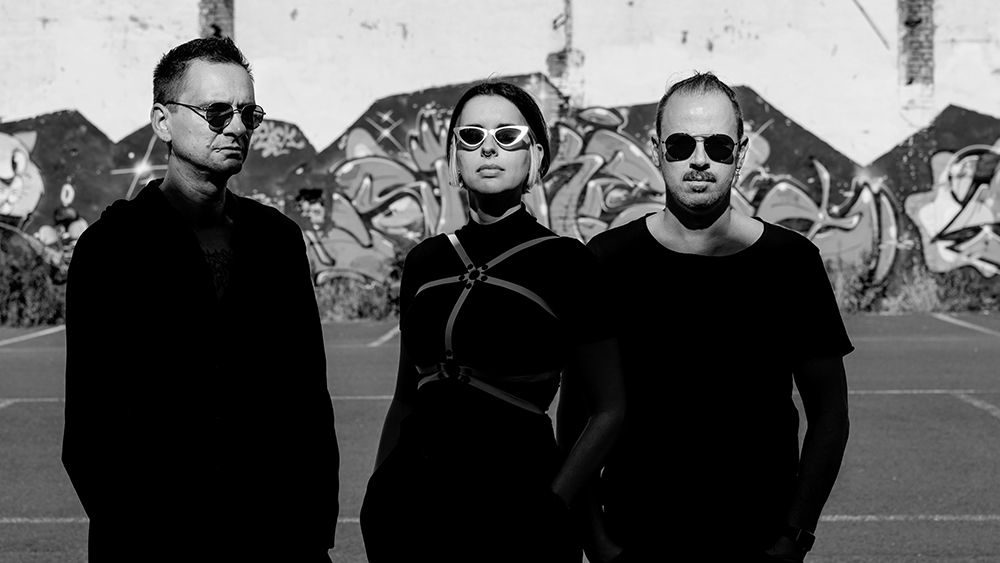 …see their performance, know your religion… Rue Oberkampf is a transformative experience.
They embody ecstasy, the transcendence of societal boundaries, and a dark longing for the here and now. Their concerts are magical ceremonies that electrify the masses.
Founded in mid-2016 by three DJs, Rue Oberkampf now performs headlining shows, such as at Wave Gotik-Treffen (Germany), Monitor Festival (Portugal), as well as in London, Paris, Berlin, Vienna, and more. In addition to their own tours in Canada and Europe, Rue Oberkampf opened for acts such as Molchat Doma, Lebanon Hanover, DAF, and Drab Majesty. The band has released various singles, EPs, and albums on Young and Cold Records, Motor Music, Ant Zen, and No EMB Blanc / Genetic.