Cult Post-Punk From Berlin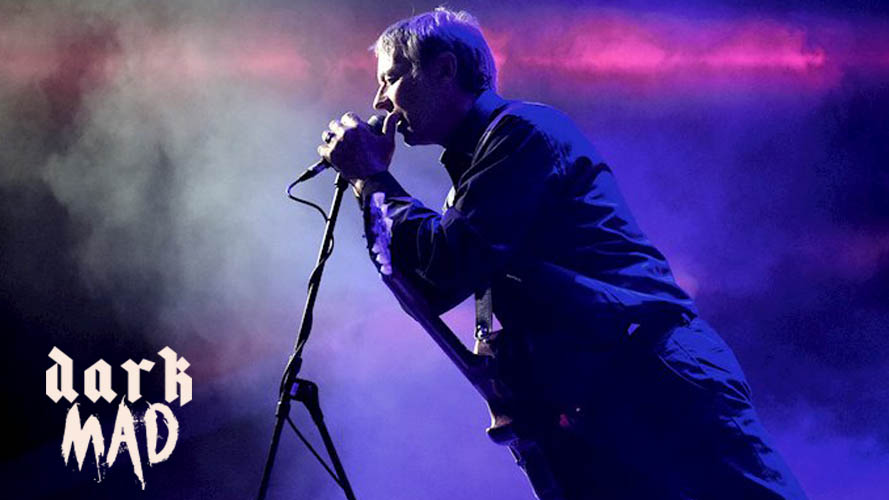 Formed in 1985, they were part of the first generation of gothic rock in Germany and released their first LP, If Two Worlds Kiss with a sound reminiscent of new wave with very dark undertones and use of synthesizers, and went to become part of the developing sub-genre of dark wave.
The band originally was a duo consisting of Thomas Elbern (vocals and guitars), Mic Jogwer (vocals, bass and keyboards) and a drum machine.
In 1985, Elbern was part of an NDW-ensemble called Seltsame Zustände but wanted to form a new band in Cologne and was looking for musicians via an ad. The music student Mic Jogwer answered, and they had several small appearances around Cologne under the name Pink Turns Blue (named after the Hüsker Dü song "Pink Turns to Blue"). Musically they were oriented towards post-punk bands like early The Cure, The Chameleons or The Sound. In early 1986, art student and drummer Marcus Giltjes joined the band. The trio won a 'new talent award' from Germany's biggest radio station WDR which included as a prize a studio session with producer and radio host Volkmar Kramarz.
In the following years, their popularity grew they became an indie "insider tip", and have been so since then, as they continue being active and releasing haigh quality music.
In September 2021 the band released their eleventh album "Tainted" which received overwhelmingly positive responses, including "Album of the Year 2021" by Byte FM (Hamburg), top album of the year 2021 by Post Punk Com (New York) and 4 songs from the album entering the German Indie Disko Top 40 for more than 20 weeks with "There Must Be So Much More" on chart position 1 for two weeks (week 23 and week 24), "You Still Mean Too Much To Me" reaching positions 2 and 3 (week 36 / week 37) and "Not Even Trying" reaching chart position 7 (week 39).
Also, three tracks ended up in the top 200 Indie Disko 2021 Annual Charts on positions 14 ("There Must Be So Much More"), 29 ("You Still Mean Too Much To Me") and 170 ("Not Even Trying").
More information: