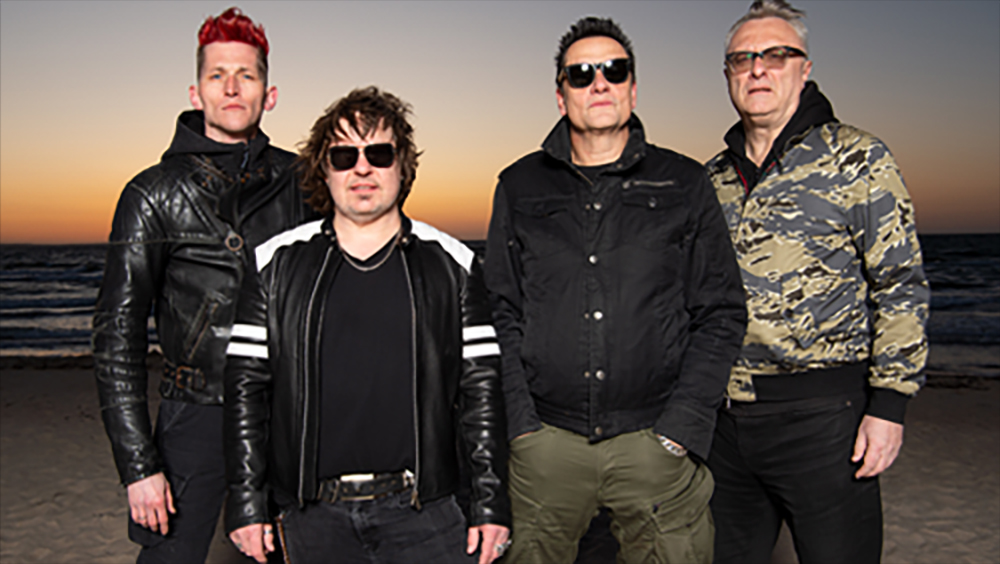 DIE KRUPPS mastermind Jürgen Engler is a visionary who has had a lasting influence on the music landscape for decades.
In the late 1970s, he was among the first German punk rockers with his band Male. In the eighties, he formed DIE KRUPPS, a driving force of the industrial and EBM movements.
When this scene was taken over by the mainstream in the nineties, the group from Düsseldorf integrated tough thrash guitars into their sound and became, along with Nine Inch Nails and Ministry, the most important source of inspiration in the electro metal genre and also influenced numerous bands of the Neue Deutsche Härte, inspiring a genre that produced acts such as Oomph!, Eisbrecher, and Rammstein.
Now a name synonymous with the electro-industrial-metal & Neue Deutsche Härte genres, since its formation Die Krupps has constantly evolved, using synthesizers, metallic percussion, heavy guitars and more to create its own brand of metal-machine-music.
Crisp verses, catchy hooklines, striking breaks, marching bass, gripping choruses – Dörper and co-writer Engler wrote some of their best songs ever for "Vision 2020 Vision". Music, artwork and lyrics are inextricably linked, fuelling and fertilising each other. Jürgen Engler's world on the cover is grey and dreary, but the imminent world he sees through his glasses should and must be frightening. At the same time, DIE KRUPPS remain thematically topical and relevant: "Extinction Time" and "DestiNation Doomsday" describe our world on the brink, "Allies" and "Fuck You" are addressed to overseas, where selfishness, isolation and ruthlessness are dictated from the top, "Human" settles accounts with all of humanity and the title track says: "Violence will soon explode, frustration reaches overload, revolution is imminent, we're in the year of discontent". What remains is the hope that DIE KRUPPS will not be proved right in this case.